CSL faculty receive college recognition for research
Two CSL faculty members continued the lab's tradition of research excellence and received awards this spring for their research accomplishments from the Illinois College of Agricultural, Consumer and Environmental Sciences (ACES) and The Grainger College of Engineering.
"CSL is proud to be the research home of some of the brightest minds across the campus," said CSL Director Klara Nahrstedt, the Grainger Distinguished Chair of Engineering Professor in the Department of Computer Science. "These awards recognize the excellence of our faculty."
Girish Chowdhary
A leading researcher in robotics and autonomous systems, associate professor Girish Chowdhary has won the 2021 Paul Funk Faculty Award for Excellence in Research from ACES. He won a comparable faculty research award from The Grainger College of Engineering in 2020.
Chowdhary holds joint appointments with agricultural and biological engineering, aerospace engineering, and computer science. He is director of the Distributed Autonomous Systems Laboratory and the Field Robotics Engineering and Sciences Hub (FRESH) in the ABE department. He is also the chief scientist at the Illinois Autonomous Farm that has been established jointly by ABE and the Illinois Center for Digital Agriculture.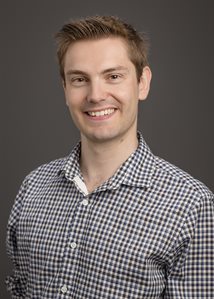 Alex Schwing
The W.J. "Jerry" Sanders III – Advanced Micro Devices, Inc. Faculty Fellow, Alex Schwing, was awarded the 2021 Dean's Award for Excellence in Research for an Assistant Professor. His research focuses on machine learning and computer vision with particular interests in algorithms for prediction with and learning of non-linear, multivariate, and structured distributions, and their applications in numerous tasks.
Also, this spring, Schwing was awarded a National Science Foundation CAREER Award for the project "Learning to Anticipate with Visual Simulation." In addition to CSL, Schwing holds appointments in electrical and computer engineering and computer science.