Bernhard elected to ERC Executive Board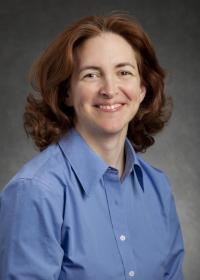 Jennifer T. Bernhard, associate dean for research in the College of Engineering, has been elected to the Engineering Research Council Executive Board of Directors for 2016-2019.
As part of the American Society of Engineering Education, the Engineering Research Council is composed of representatives from engineering college, industrial, and government as a forum for discussion of problems and exchange of information pertaining to the research activities of ASEE members.
"As an association, ASEE continually works to improve undergraduate engineering education and the engineering profession as a whole," Bernhard explained. "The Engineering Research Council represents and speaks on behalf of research and its administration, both externally and within ASEE. Engineering at Illinois is a founding member of ASEE and a leader in engineering education and research. Serving on the ERC Executive Board is both a great honor and an opportunity to help build the engineering research enterprise nationwide."
Bernhard, who joined the Department of Electrical and Computer Engineering faculty in 1999, is also a research professor at the Coordinated Science Laboratory and an affiliate faculty member at the Information Trust Institute. In July 2012, she was named the College's associate dean for research with responsibilities for increasing the visibility and broadening of research collaborations with state, federal and international agencies as well as industry.