CSL alumnus, faculty receive College of Engineering awards
Each year, Illinois' College of Engineering honors faculty, alumni and students for their excellent work in their respective fields. This spring, six CSL faculty and alumni received awards for their contributions.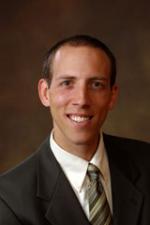 Aerospace Engineering Associate Professor
Timothy Bretl
received the College of Engineering Teaching Excellence Award. Bretl is the associate head of aerospace engineering, in addition to holding positions in the Neuroscience Program, CSL, ECE, CS and Beckman Institute for Advanced Science and Technology. He received his master's and doctorate in aeronautics and astronautics from Stanford University in 2000 and 2005, respectively. Bretl's research focuses on theoretical and algorithmic foundations of robotics and automation, as well as motion planning, control and optimization. He was previously recognized for his outstanding work in the classroom when he received awards in 2008-2012, and he was mostly recently awarded the William L. Everett Award for Teaching Excellence in 2016.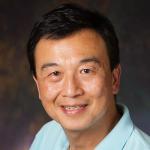 Wen-mei Hwu
, the AMD Jerry Sanders chair of electrical and computer engineering, was honored with the Rose Award for Teaching Excellence. This award is given to undergraduate faculty members who have exceled at encouraging and motivating students to learn and appreciate engineering. Hwu began teaching at Illinois in 1996 and holds positions in CSL, ECE, the Universal Parallel Computing Research Institute, the GPU Center of Excellence and is the Chief Technology Officer for IMPACT Technologies, Inc. He received his doctorate in computer science from the University of California, Berkeley in 1987 and his research focuses on architecture, implementation and software for high-performance computer systems and parallel processing.
The Stanley H. Pierce Award was given to Electrical and Computer Engineering Associate Professor
Rakesh Kumar.
This award is given to a student and faculty member each year who have strived to develop empathetic student-faculty cooperation and is named in honor of former associate dean of the College of Engineering Stanley Pierce's sincere concern for students as individuals and as a group. Kumar graduated with his doctorate in computer engineering from University of California, San Diego in 2006 and joined Illinois in 2013. His research focuses on hardware systems, computer architecture, lower power, trustworthy and error resilient computer systems and approximate computing.
Electrical and Computer Engineering Associate Professor
Sayan Mitra
received the Dean's Award for Excellence in Research – Associate Professors. This award is voted on by fellow faculty members and recognizes Mitra's outstanding research. Mitra's work focuses on formal verification, distributed computer and cyberphysical systems, with a goal of developing algorithms and software tools to advance research in reliable computing systems. He received his doctorate from MIT in 2007 and held visiting faculty positions at Oxford University and Kirtland Air Force Research Laboratory before coming to Illinois in 2008. In 2011, he received an NSF CAREER Award, the AFOSR Young Investigator Research Program Award in 2012 and the IEEE-KHN C. Holmes MacDonald Outstanding Teaching Award in 2013. Mitra holds positions in CSL, ECE, computer science and the Information Trust Institute.
The Tau Beta Pi Daniel C. Drucker Eminent Faculty Award was given to Donald B. Billies Chair in Computer Science
Lui Sha
. This award honors a faculty member who has received national or international acclaim for dedication to academic excellence through teaching and research and has made exemplary contributions to the understanding of their field. Sha received his doctorate in electrical and computer engineering from Carnegie Mellon University in 1985 and worked at the Software Engineering Institute from 1986-1998 before joining Illinois in 1998. Sha's research on real-time computing theory and the development of complexity reduction and control architectures for dependable real-time systems made a great impact in the field of computer science. More recently, his team has been developing technologies for the aviation and medical communities.
One CSL alumnus was also honored at the ceremony. Former graduate student Sunil Kumar received the Alumni Award for Distinguished Service for his outstanding leadership and innovation in the field of education and demonstration of the importance of engineering to the business world. Kumar is currently the provost and senior vice president for academic affairs at Johns Hopkins University. He previously held positions at Stanford University and University of Chicago's Booth School of Business and graduated from Illinois with his doctorate in electrical engineering in 1996.