CSL professors help lead the way in using AI to combat COVID-19
While many biologists and virologists are rushing to develop a vaccine to combat COVID-19, CSL Professor R. Srikant is co-leading an institute with the goal of defeating the virus
with artificial intelligence (AI). The C3.ai Digital Transformation Institute (DTI), of which Srikant is co-director, brings top scientists in industry and academia together to solve global problems. It was announced in a recent
New York Times article
sooner than originally planned because of the need for a solution to current pandemic.
The mission of C3.ai DTI is to bring together the world's leading scientists in an innovative and coordinated effort to advance the digital transformation of society, business, and government. With COVID-19 being an urgent problem, the C3.ai DTI team will set its sights on using the power of artificial intelligence to answer such questions as what types of drugs are patients are best responding to, what is the best approach to get people back to work, and other important issues.
"More broadly we want to look at AI as a way to digitally transform society, but the immediate goal is mitigating the COVID-19 crisis," said Srikant, Fredric G. and Elizabeth H. Nearing Endowed Professor of Electrical and Computer Engineering at the University of Illinois at Urbana-Champaign. "In addition to a call for proposals and funding projects, eventually we'll have a visiting scholars program, curriculum development programs, and educational programs."
Also helping lead the way is CSL Professor Tandy Warnow, a member of Illinois' Dept. of Computer Science and a chief scientist on the C3.ai DTI team.
"All of us are being impacted by COVID-19. It's affecting how we live, work, and teach," said Warnow, Founder Professor of Computer Science. "Dramatic advances in AI, machine learning, and IoT, will be necessary for improved analysis, diagnostic devices, and modeling."
The application for proposals will open on April 6. While the deadline to apply is May 1, proposals submitted by April 15 will be able to receive approval and funding earlier than mid-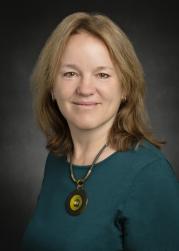 June. Further information about applying can be
found here
. There are also ongoing information sessions for researchers interested in submitting proposals.
"We want to encourage bold proposals," said Srikant. "We want people to think outside of the box and bring us their best ideas."
The new institute will be supported for the next five years by more than $57 million in cash contributions from C3.ai, in addition to more than $300 million in-kind donations from both C3.ai and Microsoft. More information about the institute can be found on its website.
The institute will be jointly administered by Illinois and the University of California, Berkeley. Shankar Sastry, Thomas M. Siebel Professor, and Costas Spanos, the Andrew S. Grive Professor, are the Co-Director and Co-Chief Scientist, respectively, of the institute at Berkeley. Projects submitted for proposal must be led by a research at one of the six founding institutions; Illinois, UC Berkeley, Carnegie Mellon University, the Massachusetts Institute of Technology, Princeton University, and the University of Chicago. Additional contributing members are Illinois alum Thomas Siebel's company C3.ai, Microsoft, and the National Center for Supercomputing Applications.