CSL team works to improve cyber-physical security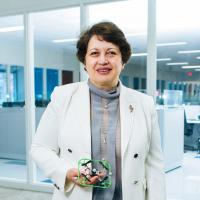 CSL professors
Naira Hovakimyan
,
Petros Voulgaris
, and
Lui Sha
received a
three-year National Science Foundation grant
to develop defenses against attacks to cyber-physical security systems. These systems have applications in robotics, transportation, and energy power systems.
Additionally, Voulgaris and Hovakimyan received a second grant from the National Science Foundation to work on a key problem of the larger grant that focuses on the security in control systems.
Coordinated cyber-physical attacks (CCPA) are a newer concern within the realm of security. CCPAs are attacks involving both cyber and physical elements that have the potential to cause tangible destruction and endanger human lives.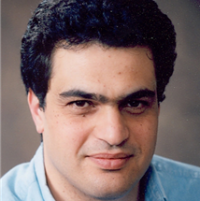 As of now, cyber and physical security have been addressed separately, assuming no dependency on each other. This new research focuses on utilizing a cohesive set of assumptions to form a unified model that covers both cyber and physical security to more effectively defend against CCPAs.
With this model, the research team aims to provide safe and reliable solutions to cyber-physical security that don't sacrifice functionality or accessibility. They will also work to establish the theoretical foundation and engineering principles for creating resilient cyber-physical security architectures.
This project will focus on unmanned aerial vehicles (UAVs), evaluating the technology on three different testbeds: UAVs, generic transportation models for an aircraft, and power systems. They are also working on cyber-physical security technology that will include new models to detect attacks and tools to recover from those attacks.
They are testing and validating their results in CSL's
Intelligent Robotics Lab
, a shared lab that provides space and resources for teams to conduct research in mobile robotics.
"The solutions developed within this project can help with national security, global threats, and enhance the operation of safety-critical systems along a wide range of industries," said Hovakimyan.
Hovakimyan, professor of mechanical science and engineering, Voulgaris, professor of aerospace engineering, and Sha, professor of computer science, are collaborating with Xiaofeng Wang, assistant professor from the University of South Carolina, on this project.