Huang among eight Illinois researchers who rank among world's most influential
Eight faculty members at the University of Illinois at Urbana-Champaign have been named to the 2019 Highly Cited Researchers list, a global listing of scientists who produced the past decade's most influential papers, compiled by the Web of Science group, a Clarivate Analytics company.
The list recognizes researchers "who produced multiple papers ranking in the top 1% by citations for their field and year of publication, demonstrating significant research influence among their peers," according to Web of Science. It selected 6,216 researchers for their performance in 21 fields and for cross-field influence in scholarly publications from 2008 to 2018.
The Illinois faculty include
crop sciences
and
plant biology
professor
Elizabeth "Lisa" Ainsworth
(highly cited for cross-field impact),
materials science and engineering
professor
Axel Hoffmann
(cross-field),
electrical and computer engineering
professor
Thomas Huang
(engineering),
geography and geographic information
professor
Mei-Po Kwan
(cross-field), crop sciences and plant biology professor
Stephen P. Long
(cross-field),
bioengineering
professor
Shuming Nie
(cross-field), plant biology professor
Donald Ort
(plant and animal science), and
mechanical science and engineering
professor
Arend van der Zande
(cross-field).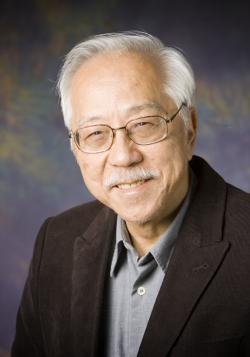 In addition to being a CSL Professor, Huang is the Maybelle Leland Swanlund Endowed Chair Emeritus in Electrical and Computer Engineering. He studies many fields related to computer engineering and artificial intelligence, including human-computer interaction, multimedia signal processing, computer vision, big data and machine learning. He retired from teaching in 2014, but remains active as a researcher. He founded and still leads the Image Formation and Processing Research Group, which is housed in the Beckman Institute for Advanced Science and Technology.
To read the full article about Illinois researchers on the list, click here.