Latest Jump ARCHES grants focus on social sciences & health equity
Thirteen research projects, including four from CSL faculty members, are sharing nearly $970,000 in funding through the Jump ARCHES research and development program. The Jump Applied Research for Community Health through Engineering and Simulation (Jump ARCHES) program is a partnership between the University of Illinois (U of I) Urbana-Champaign and its College of Medicine in Peoria and OSF HealthCare.
The program supports research involving clinicians, engineers, and social scientists to develop technologies and devices that could revolutionize medical training and health care delivery.
These projects were submitted to the Fall 2020 Jump ARCHES request for proposals which concerned six unique focus areas: digital health, social and behavioral disparities, autism, neurological sciences, COVID-19, and simulation and education. This was the first Jump ARCHES request for proposals that specifically concerned social and behavioral disparities to mitigate the impact of age, location, and social barriers in delivering quality health care to vulnerable populations. Emphasis was given to proposals that addressed racism, social justice, social and implicit biases, health equity, and access to care.
"The scope of Jump ARCHES has expanded in recent years to foster collaboration with disciplines outside of engineering and medicine, such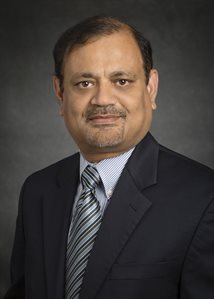 as social sciences," said T. Kesh Kesavadas, Ph.D., CSL professor and director of the Health Care Engineering Systems Center at the University of Illinois Urbana-Champaign. "Technology such as AI, sensors, and simulation training can integrate with and improve outcomes in other fields in innovative ways. Above all, Jump ARCHES is striving to improve people's lives after the disastrous impact of COVID-19 on daily life," added Kesavadas. A special request for proposals for spring 2021 is being planned with an emphasis on solutions to the unprecedented challenges faced by our society as we develop policies and procedures in a post-COVID-19 world.
Since its inception in 2014, Jump ARCHES has awarded more than $5.46 million in funding to collaborative projects between the three institutions and across many disciplines. The effort expanded opportunities with an additional major gift in 2019.
Here are the titles, investigators, and summaries of each CSL project: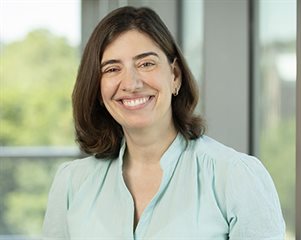 VISUALIZATIONS OF SOCIAL COMMUNICATION BEHAVIOR OF CHILDREN WITH AUTISM
Investigators: Karrie Karahalios, PhD, CSL, UIUC; Siraj Siddiqi, MD, OSF HealthCare; David Forsyth, PhD, ITI, UIUC; Mark Hasegawa-Johnson, PhD, CSL UIUC; Hedda Meadan, PhD, BCBA-D, UIUC

Given that many children with autism spectrum disorder have deficits and delays in communication skills, researchers have been exploring ways to diagnose children early and begin with interventions at a very young age. Much of this begins with improving communication between parents and clinicians. This project's objective is to develop a series of digital, interactive and visual tools to do just that. The idea is that these visualizations could mitigate challenges in discussions between parents and providers.
EARLY DETECTION OF DEVELOPMENTAL DISORDERS VIA A REMOTE SENSING PLATFORM
Investigators: Nancy McElwain, PhD, UIUC; Susan Caldecott-Johnson, MD, UICOMP, OSF HealthCare Children's Hospital of Illinois; Mark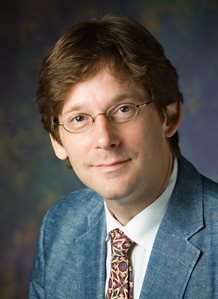 Hasegawa-Johnson, PhD, UIUC; Siraj Siddiqi, MD, OSF HealthCare; Romit Roy Choudhury, PhD, CSL, UIUC

Child mental, behavioral and developmental disorders often go undiagnosed and untreated, thus increasing risk of spiraling disturbance well beyond childhood. This project will provide "proof of concept" for continuous, unobtrusive, large-scale and automated monitoring of young children's functioning within the home environment, using wearable sensors. In doing so, a long-term objective is to detect potential developmental disorders or delays before such problems become clinically significant.
COMMUNITY-BASED TELE-REHABILITATION HEALTH NETWORK FOR ROBOTIC STROKE THERAPY
Investigators: T. Kesavadas, CSL, UIUC; Dusan Stipanovic, PhD, CSL, UIUC; Anne Horowitz, OTR/L, CSRS, MSCS, OSF HealthCare

Existing robot-based rehabilitation systems lack effective methods to monitor and enforce a patients' participation in therapy. We propose to develop a community-based, networked robotic therapy system. This system uses a home-based haptic interface for rehabilitation of fine motor skills, with assistance from a remote external agent, such as a therapist, caregiver or artificial intelligence, who monitors progress and accordingly modifies the therapy regimen.
7-TESLA MRI IMAGING OF SEVERE TRAUMATIC BRAIN INJURY
Investigators: Paul M. Arnold, MD, FACS, Carle Foundation Hospital; Andrew Webb, PhD, Carle Foundation Hospital; Ravishankar Iyer, PhD, CSL, UIUC; Brad Sutton, PhD, UIUC; George Heintz, MSPH, MSE, UIUC; Dzung Dinh, MD, UICOMP, OSF HealthCare

The goal of this study is to image patients with traumatic brain injuries (TBI) by using high-field MRI, specifically the 7-Tesla. This type of imaging is expected to provide rich, previously unavailable information about lesions to diagnose what the effect of TBI could be. Better understanding of lesions can provide more detailed information about the extent of an injury and the cognitive processes that might be affected six months after injury. This will aid in the development of analytic tools to guide clinicians in decision-making and prognosis.
An article about all the awarded projects can be found here.