Celebrating 70 Years of Science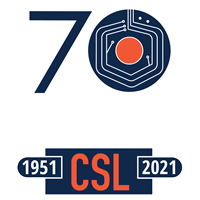 In 2021, the Coordinated Science Laboratory is celebrating 70 years of landmark accomplishments. Illinois faculty founded CSL in 1951 to conduct classified military research in response to the Korean War.
Now declassified, the laboratory continues to develop breakthrough technology that transforms the way we live, work, and play.
We invite you to take a look at how CSL has contributed to disciplinary excellence in an interdisciplinary way over the decades.
Timeline
1950s | 1960s | 1970s | 1980s | 1990s | 2000s | 2010s