Kim honored as ACM Fellow for work on power-efficient computing
CSL Professor Nam Sung Kim has been named a Fellow of the Association for Computing Machinery (ACM), the world's largest educational and scientific computing society. He is honored "for contribution to design and modeling of power-efficient computer architectures."
According to the ACM, "the Fellows program recognizes the top 1% of ACM Members for their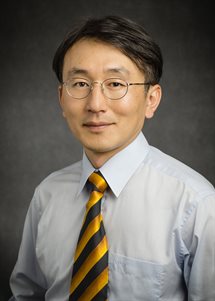 outstanding accomplishments in computing and information technology and/or outstanding service to ACM and the larger computing community. Fellows are nominated by their peers, with nominations reviewed by a distinguished selection committee." This year's Fellows class recognizes members from universities, corporations, and research centers in Australia, Austria, Canada, China, Germany, Israel, Japan, The Netherlands, South Korea, Spain, Sweden, Switzerland, Taiwan, the United Kingdom, and the United States.
Kim's interdisciplinary research incorporates device, circuit, architecture, and software for power-efficient computing. It has been supported by funding from National Science Foundation (NSF), Semiconductor Research Corporation (SRC), Defense Advanced Research Project Agency (DARPA), BAE Systems, AMD, IBM, Samsung, and Microsoft. He has published more than 200 peer-reviewed articles to highly-selective conferences and journals in the field of digital circuits, processor architecture, and computer-aided design. Kim's top three most frequently cited papers have more than 4,000 citations, and the total number of citations of all his papers exceeds 11,000.
Professor Kim, professor in electrical and computer engineering, recently returned from an extended leave of absence. He served as an SVP at Samsung, leading the development of next-generation DRAM products that will play a significant role in shaping the future computing landscape. Before joining Illinois ECE in 2015, Kim was an associate professor at the University of Wisconsin, Madison, and was a senior research scientist at Intel from 2004 to 2008. He earned a PhD in Computer Science and Engineering from the University of Michigan, Ann Arbor, and a Master's and a Bachelor's degree in Electrical Engineering from the Korea Advanced Institute of Science and Technology.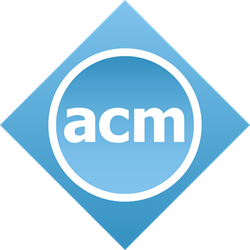 Kim joins two other current Illinois ECE faculty members as an ACM Fellow, a list that includes CSL's Ravi Iyer and the Information Trust Institute's David Nicol. He is a hall of fame member of all three major computer architecture conferences: IEEE International Symposium on High-Performance Computer Architecture (HPCA), MICRO, and ISCA. Kim was also named an IEEE Fellow in 2016.
"This year our task in selecting the 2020 Fellows was a little more challenging, as we had a record number of nominations from around the world," explained ACM President Gabriele Kotsis in a news release. "The 2020 ACM Fellows have demonstrated excellence across many disciplines of computing. These men and women have made pivotal contributions to technologies that are transforming whole industries, as well as our personal lives. We fully expect that these new ACM Fellows will continue in the vanguard in their respective fields."