A team of UI researchers developed a hands-on way to test PIR sensors when they fail, potentially cutting unnecessary expenses for smart building operations.
You've probably used an automatic paper towel dispenser before, or walked into a room and the lights turned on automatically. That's because of Passive Infra-Red (PIR) sensors. You also more than likely know the frustration of waving your hands inside of a room that suddenly goes dark or standing in front of an automatic door that refuses to open. The sensor failed. But the question is why, and can it be fixed, or does it need to be replaced?
Answering that question could cut unnecessary expenses for smart building operations. Right now, checking those sensors can be a tedious process.
"Usually what happens is building technicians and facilities and services have to do a sweep of all these sensors once a month. That's quite intensive in terms of effort and labor," said Sibin Mohan, a research assistant professor in CS, ECE and ITI.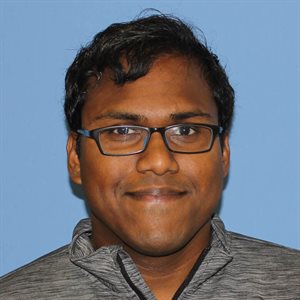 CSL PhD student Ashish Kashinath, under Mohan, and a small team of researchers developed a hands-on way to not only test sensors, but do so without the need of a cloud or a supercomputer.
But it wasn't a smooth process.
"I think in 2020, I probably at multiple points thought the work would never get to fruition anywhere," said Kashinath. "I gave up at several points, and then it was the pandemic, and I was like this is not going to happen. Let me just try another project."
However, he didn't keep that mindset for long.
"He said, 'Okay, I'm going to follow the COVID protocol seriously, work with everybody to make sure everything's safe, but still I'm going to go into the building to collect the data and make sure I make progress on it," said Mohan.
"There are a lot of cyber-physical systems that are present in smart buildings, and all of these systems rely on the correct operation of sensors," said Kashinath. "If we can diagnose basically whether failures have occurred in a sensor, it could help reduce the cost of building operations long term."
PIR sensors sense heat from the body via infrared radiation, using an underlying physical phenomenon known as the pyroelectric effect. The team was able to detect and diagnose failures in PIR sensors by characterizing pyroelectric effects, and how they excited different parts of the sensor.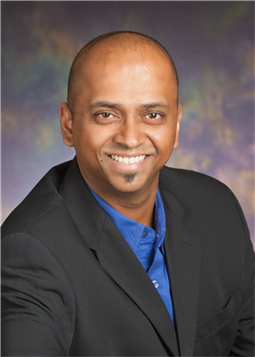 "More than just detecting something failing, [Ashish] was able to identify why something is failing, which is a harder problem in this kind of work," said Mohan.
They deduced the cause of several failures, such as lens dislocation, lens deformation, lens hindrance, pyroelectric component failure, or electronic failure, using their end-to-end framework called PIRMedic, which was used on-site via an edge device, or small computer, such as a Raspberry Pi. Under the guidance of F&S, PIRMedic was also deployed in CSL at the Elevator and Building Lobby as well as in the Starbucks in Illini Union.
"Basically, we were able to tell when a particular sensor has failed, and the reason this is so exciting is that it can basically tell us whether or not you have to believe the data of a sensor before it has been consumed by data-driven techniques," said Kashinath. "You can tell whether the sensor itself is believable, trustworthy."
That could mean the difference for paying to have a sensor replaced entirely, or simply doing maintenance work to fix the problem, which could be as simple as cleaning the sensor's lens. However, this idea could go even further.
"There are more sensors and more things in more systems around the world that could potentially use a similar idea," said Mohan. "It needs tweaking for what you're using it for, but I think that's the other thing that's nice about it, which is, it's a generic, general enough idea that it's got more applicability than only this one sensor."
Kashinath's work was inspired by his PhD research and his internship at Microsoft Research India in Bangalore where he worked on reliability and productivity of cyber-physical systems. However, the research that went into PIRMedic isn't part of his main path to his PhD.
"This isn't even his main thesis work," said Mohan. "He's one of these super enthusiastic, really technical guys who just wants to get to a core problem and he wants to solve it."
Kashinath credits Mohan for helping him see the project to the finish line.
"I'm grateful to my advisor for mentoring and encouraging me throughout the research process because I started the project a couple of years ago, and I would say his temperament really helped me with making sure that the project was completed."
He also said the project taught him valuable lessons on perseverance and not giving up.
"Those are some of the things I took away from this project," he said. "That was pretty fulfilling."