Kumar receives IIT Young Alumni Achiever Award
Rakesh Kumar has received the 2022 Young Alumni Achiever Award from his alma mater, the Indian Institute of Technology (IIT) Kharagpur. Kumar graduated from IIT Kharagpur in 2001 with a bachelor's in computer science and engineering.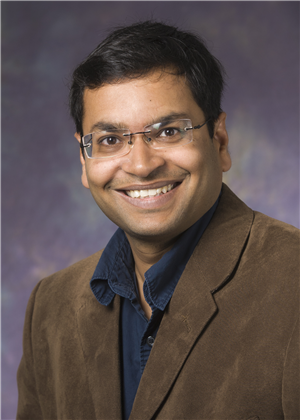 IIT bestows the award on alumni under 45 who "have made a significant professional contribution which is recognized widely," according to its website. Kumar, a professor of electrical and computer engineering at the University of Illinois Urbana-Champaign and researcher in the Coordinated Science Lab, is a highly respected researcher in computer architecture and system-level design automation.
He has received a MICRO Test-of-Time Award, an ISCA Influential Paper Award, an ASPDAC 10 year Retrospective Most Influential Paper Award, and several Best Paper Awards, among other accomplishments. His research ideas are widely used in computer systems today. His teaching and advising have been recognized through Stanley H Pierce Faculty Award and Ronald W Pratt Faculty Outstanding Teaching Award. He often writes about issues at the intersection of technology, policy, and society and his columns can be found in Fortune and other noteworthy publications. He is the author of the book "Reluctant Technophiles" (Sage Select: Dec 2021), one of "GQ's Best Indian Non-fiction Books of 2021." Kumar also holds a PhD from the University of California at San Diego.
More recently, he led a team of researchers who developed the first commercially viable flexible plastic microprocessor chip and has been featured in numerous media discussing challenges in semiconductor manufacturing.
"I gained world-class education, invaluable experience, and lifelong friends at IIT Kharagpur. It is special to be recognized by one's Alma Mater," he said.