Chen's Inspirit IoT startup making waves in industry, academia
Inspirit IoT, a startup company founded by researchers from the Advanced Digital Sciences Center (ADSC) and the University of Illinois, recently secured late-seed funding from Senscape Technologies, another startup company founded by an ADSC alumnus. The seed funding will help Inspirit IoT grow and establish a research partnership between the two companies, enabling the team to use its combined expertise to advance smart sound and smart vision applications.
The Internet of Things (IoT) is a network of connected devices that interact via the Internet. The IoT promises to bring sensor intelligence to a vast array of applications. Inspirit IoT was co-founded by Professor
Deming Chen
of ADSC, the Coordinated Science Lab, and the
Dept. of Electrical and Computer Engineering
; the company focuses on sensor intelligence and on providing hardware accelerators, coupled with an advanced high-level synthesis and machine learning optimization toolkit, to enable smart IoT applications. The technology developed by Inspirit IoT includes the DNN Optimizer, the Xcelo Compiler, and Smart Sound solutions.
The Deep Neural Network (DNN) Optimizer can take a trained neural network, go through analysis and optimization, and produce a hardware-friendly representation of the same DNN. The DNN is compressed so it can be mapped to hardware efficiently, with high performance and low power, without loss of accuracy. The Xcelo Compiler takes the compressed DNN and generates Verilog code, which allows even software engineers to design hardware. The results produced by this high-level synthesis tool are higher quality than those of market competitors, according to Chen. Further, Inspirit IoT has created Smart Sound solutions that include a smart soundboard that can localize and enhance sounds. The company is currently developing machine-learning models that can detect specific sounds related to security and use that information as the basis for identifying dangerous events, increasing monitoring of the environment, and informing authorities about dangerous situations.
This area of research has won Chen, with ECE graduate students Xinheng Liu and Dae Hee Kim, a best paper award at the 2018 IEEE/ACM International Workshop on System-Level Interconnect Prediction. Their paper outlines a backward pipeline scheduling idea that effectively enables layer overlapping across multiple layers of a DNN and reduces latency significantly compared to conventional pipelining solutions, according to Chen.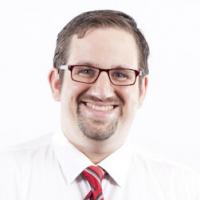 In addition, a team of Illinois, IBM, Inspirit IoT and Boeing researchers placed third in the FPGA category of the System Design Contest at the 2018 Design Automation Conference. Sixty-one teams participated in the contest, whose goal was to detect miniscule objects in a video shot from a UAV with the highest accuracy and lowest energy consumption. Collaborators on the effort included Chen, Illinois' AMD Jerry Sanders Chair of ECE Wen-mei Hwu, IBM's Jinjun Xiong, Inspirit IoT's Kyle Rupnow, and Boeing's Huafeng Yu, along with Illinois postdoc Cong Hao and graduate students Yuhong Li, Sitao Huang, Xiaofan Zhang, and Tianqi Gao.
"While we're proud of our third-place finish, we're not completely satisfied," Chen said. "We realized we still have some room to further improve in terms of the DNN design, optimization, and implementation. We are carrying out some new ideas now."
Inspirit IoT was co-founded by Chen along with two former ADSC research scientists, Rupnow and Swathi Gurumani. Rupnow serves as Inspirit IoT's chief technology officer, and Gurumani is its vice president of engineering. The company grew out of the work that Chen, Rupnow and Gurumani began in 2011 at ADSC, which is a University of Illinois research center in Singapore. Their work aimed to create energy-efficient hardware accelerators in an automated way, and to increase hardware design productivity and quality. Their technology was commercialized in 2016, and the company now has 10 employees and operations in the United States, Singapore and India.
Senscape Technologies CEO Hongbo Xiao worked at ADSC in 2013, with Chen, Rupnow and Gurumani's overlapping time with Xiao there. Senscape Technologies is a leader in embedded artificial intelligence (AI) sensing platforms and has the goal of giving machines and applications perception and intelligence. The new funding will help Inspirit IoT grow over the next 18 months and foster collaborations between it and Senscape.
"We established mutual trust and mutual interest and realized that the two companies' technologies and strengths complement each other," Chen said. "Now we have Inspirit's software design tools and Senscape's hardware platforms, and as partners, we'll find new products and meet the future market needs. Actually, we already identified a couple of new product concepts with very good potential."
Chen added that such industry and academia partnerships, especially on challenging issues, are extremely valuable to both sides.
"We realize that when we come up with an elegant solution, we can significantly improve the state of the art and change the status quo and improve people's lives," Chen said. "This would require strong teamwork involving both brain power and practical problem-solving skills. Like in the competition, when companies help by providing not only funding, but also expertise and key insights, it enables graduate students and smaller companies like Inspirit IoT to revolutionize how we can achieve the great potential of IoT technology."