To wrap up the end of the hectic year that was 2020, we pulled the most popular stories from the CSL website in 2020 based on Google analytics.
The fifth most popular story from 2020 celebrated an accomplished alum, "
CSL alumnus Arvind Krishna announced as next CEO of IBM
.
" Former CSl and Illinois ECE alumnus, Arvind Krishna (MS '87, PhD '91), has been elected as Chief Executive Officer of IBM, effective April 6, 2020. Krishna previously received an Alumni Award for Distinguished Service from The Grainger College of Engineering for his guiding influence at IBM through his roles in product management, technical research, and executive leadership in 2016.
The fourth most popular story from 2020 features one of our students, Xiaofan Zhang, "
CSL student receives 2020 Google Ph.D. Fellowship
." Xiaofan was selected as one of 30 awardees of a 2020 Google Ph.D. Fellowship across North America and Europe. The award recognizes outstanding graduate students who have done exceptional work in a number of computing disciplines. The Google Fellowship offers two years of support, a $35K annual stipend, full coverage of tuition and fees, and the opportunity to work with a Google research mentor. Halfway through our countdown. The third most popular story of 2020 was one of our faculty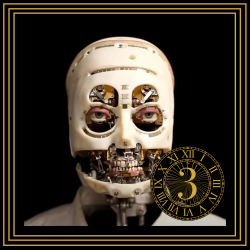 features, "
From Illinois to Disney & back again: Introducing Joohyung Kim
." It has been called the most magical place on Earth. But the secret to much of Disney's "magic" is actually state-of-the-art engineering. For the past seven years, Joohyung Kim has helped to create the science behind the robots and animatronics that entertain millions each year.
The second most popular story of 2020 was about one of our NSF-funded projects, "
Kamalabadi leads $4.4 million NSF award to develop distributed space telescope
." CSL's Kamalabadi is leading a newly funded $4.4 million project to develop a first-of-its-kind distributed telescope that will provide unprecedented resolution for space imaging, which could lead to a new understanding of space. The project, called "a transformative technological approach" by NSF, is a collaboration between 10 universities and the NASA Goddard Space Flight Center, with Illinois as the lead institution. Coming in at #1 of our 2020 countdown is a story that features current faculty, an alum,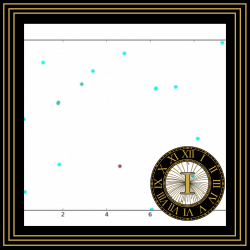 and the biggest topic of 2020, COVID-19, "
CSL alum explains the science behind the spread of COVID-19
." A major problem with COVID-19 is that even if a person is only slightly sick, they are still contagious, sometimes extremely so. This issue is magnified by the fact that people who are not aware that they're sick, or aren't overly sick are still able to move around and go about their daily lives. CSL alum and virus modeling expert Philip E. Paré explains why this pandemic is no ordinary flu.