Illinois partners with NTU to develop new generation of Asian academic leaders
In medicine and other fields, the growing use of evidence-based practices has saved money and improved performance by using data to inform decision-making. But in academic institutions leaders have been slower to adapt to data-driven decision making.
The University of Illinois at Urbana-Champaign is partnering with Nanyang Technological University (NTU) in Singapore to develop higher education's next crop of leaders into more ethical and evidence-based decision-makers. With a $2.7 million grant, Illinois is collaborating with NTU to conduct research, develop curricula, provide guidance and create tools to train current and future executives of major research universities as part of a new NTU academy focusing on leadership, expected to launch next year.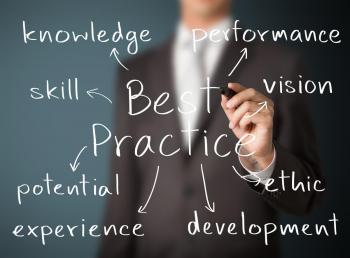 "It's getting harder and harder to find good candidates for the critical front-line chair and dean positions at colleges and research universities around the world," said
C.K. Gunsalus
, principal investigator and director of Illinois'
National Center for Professional & Research Ethics
(NCPRE), which is home to the project. "Our goal is to help NTU develop leaders who are prepared to deal with complex issues, drawing on evidence-based practices."
These days, academic leaders face new challenges of ethical leadership, from increased scrutiny on research methodologies and results to increasingly diverse and international student populations. In all of these areas, integrity, modeling and sensitivity to diverse value systems have become even greater imperatives of leadership, says Gunsalus.
As part of the collaboration, NCPRE Illinois will partner with NTU to jointly develop the framework for the academy. Researchers will create new curricula that will develop leaders focused on institutional integrity and data-driven practices. They will also provide guidance on the development, structure and programming of the academy and continue their work on environmental factors influencing decision-making, especially cross-culturally and in Asia. Part of that work seeks to establish critical factors in supporting high-quality innovation and research with integrity in research universities.
In addition, Illinois will host an Illinois-NTU leadership conference to explore the research university of the future. The partnership also will help create a version of SOuRCe, a tool that enables universities to measure empirically the climate of research integrity in academic organizations, which would apply specifically to Asian colleges and universities.
NTU Professor Angela Goh, Associate Provost (Faculty Affairs) said, "NTU is proud to have Illinois as a partner in this new initiative in academic leadership. There is enormous potential and need for such leadership preparation to keep up with the fast pace of growth in Asian universities."
Illinois researchers include Gunsalus and Nicholas Burbules, the Gutgsell Endowed Professor of Education Policy, Organization and Leadership.
"Illinois has a strong reputation for promoting ethical, empirically based leadership," said Gunsalus, a leading thought expert in the field and "The College Administrator's Survival Guide" author. "It's an honor to be able to partner with NTU as they prepare administrators to lead in the 21st century and beyond."